Ronald Mirante
Ron graduated with a Landscape Architect degree (B.S) from Cook College at Rutgers University in 2004.  Cook College is the agricultural school on Rutgers campus where environmental and soil science are part of each degree's curriculum.
Ron suffered a few health battles in his young years as a result of nutritional degeneration and toxicity accumulation. Highly funded and marketed modern day habits (processed foods, tobacco, alcohol, pharmaceutical dependence to name a few) also created disease and took his parents' lives before he turned the young age of 25.  Chronic inflammation in his body caused autoimmune responses, fatigue, slow development, and continued muscular and joint discomfort all through his life into his early 30's. A sudden battle with heart health (pericarditis) and a close encounter with death led Ron on a more holistic path to integrate a whole food diet and implement lifestyle changes. Almost immediately, Ron was able to cease his dependence on pharmaceuticals, minimize toxicity and inflammation, all which changed his life indefinitely. 
Now having developed relationships with local regenerative farmers concentrated on soil health, which results in healthy food, Ron was able to merge his experiences and education of environmental science with whole food holistic nutrition & personal health. This set the stage for Bone-In. 
Read more
Virginia Dimaio (Mirante)
Virginia's interest for helping people heal started when she was young. She attended a University in Argentina, graduated as a Dentist, & worked in Health Care for about 15 years.
Over the years, she witnessed
how our health care system is set up for treating disease instead of being focused on the best ways to prevent it.
After getting married and having her
newlywed husband (Ron) diagnosed with a rare autoimmune disease is when the shift really happened. They together took charge of their health and started the journey down this path of healing & preventing further disease through food and lifestyle.
She is a huge believer (now through proven experience) in the
importance of disease prevention with everyday habits; immersing in nature and everything that mother nature has to offer, from food to the serenity of a hike, has long term benefits.
She is proud that this education and shared offering is their family's path and that they can give their son the best up bringing this world has to offer.
Read more
Noah (Bear) Mirante
Noah was born September 7, 2017. He already has friends all over NJ, attends an outdoor school called Painted Oak in Hopewell, NJ and loves dinosaurs… A LOT. He also loves warm cherry tomatoes, cucumbers, buffalo milk ice cream, and all types of animal proteins.
He aspires to be a paleontologist, singer, dancer, and negotiator. Along his journey he will also be an educator of healthier foods and regenerative farming to all those that cross his path. A true pioneer in the cultural re-evolution from a food system high in unhealthy ultra processed foods to one that is healthier, tastier, and more sustainable for the community. 
He is a hero and loved immensely by his parents Ron and Virginia, possibly too much. :)
Read more
Jeniffer Clemens
Bringing over 20 years of hospitality and customer service management experience, Jen embraces new challenges while bringing a positive, upbeat, solution-oriented approach to her roles and daily life. She has a Hospitality Management B.S. from Johnson & Wales University, along with a love for local products, cooking, learning and connecting with her community. In addition to enjoying ample beach-time, Jen can be found volunteering at the community garden, delivering farm-fresh food, working the Asbury Fresh farmers market, even crafting and cooking with friends. Recently, Jen has become the co-chapter leader for the Monmouth County Weston Price group, hosting monthly meet-ups and special events in support of food, farming and the healing arts.  Jen is excited to join forces with the Bone-In Food team, delivering dense nutrition and educating our community about the local health food system!
Read more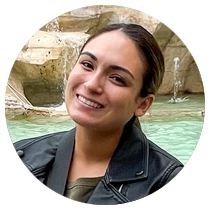 Jessica Stanzione
Jessica is a Social Media Manager, Lifestyle Blogger, and Nutritional Therapy Practitioner (NTP).
Her passion is to encourage others to make healthy life choices, including eating the right foods and taking care of their mental & physical health.
She helps and loves working with brands such as Bone-In Food, who share the same knowledge & values and are out there helping others.
Read more
Kevin Spyker
As a Certified Healing Foods Specialist and Chapter Leader for the Weston A. Price Foundation, Kevin serves as a nutritional resource for the community, teaching ancestral wisdom and connecting consumers to nutrient-dense sources of food from the area.
He offers phone/web consultations to introduce new customers to farm-fresh options in their surroundings, walk them through the process of signing up for deliveries, and provides guidance around budgeting, preparing, cooking, and preserving these nourishing foods.
Read more
Mark Benaksas
Mark has spent the past five years working in education and has experience working for an organic food co-op in northern New Jersey. He currently lives in Hillsborough, NJ with his wife, Randee, son, Spencer and their flock of hens. In his spare time, Mark likes to be with his family, produce music, spend time outdoors, and read up on the latest news in health and nutrition.
Read more
Mark Stehli
Mark is dedicated to his family and community. This is manifested in a myriad of ways.  He's striving to improve our food system by supporting farmers that raise food the way nature intended.  His role in Bone In Food is supporting this mission. He is also a part of the special improvement district in Hoboken as a board member of the Hoboken Business Alliance. This organization is beautifying the city and supporting the local businesses.  He has a real estate business in Hudson Country that helps residents with their house if needs. He is the manager of The Shipyard Marina that has a mission to foster stewardship of the Hudson River by offering educational and recreational water bound opportunities.
Read more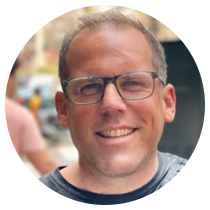 David Campaniello
Dave has been working in and around the food and service industry for more than 35 years. His family originated in Naples, Italy and have owned and operated restaurants since childhood. He spent a decade as a touring sound engineer traveling the world with various musical acts. Meeting a friend on tour led to a discovery of a mutual affinity for "rice balls" or Arancini. This prompted the inception of Arancini Bros. in Brooklyn, NY, a company specializing in the Sicilian risotto balls with outlets in places like Madison Square Garden, Yankee Stadium, Citi Field and Whole Foods. A struggle with weight and overall health led to a change in heart in personal food choices and an exploration of our food system as a whole. The discovery of regenerative agriculture and the concept of food as medicine inspired a new pursuit of health optimization through diet, nutrition and functional medicine. Dave is currently enrolled in Chris Kresser's ADAPT Health Coach training program and wishes to launch a series of "conscious comfort foods" with the purpose of helping others achieve increased health span and longevity through the love of food and service.
Read more
Sophia Heller
Whole human and whole spirit on this earth, Sophia brings a desire to connect deeply and meaningfully to the world within and around her. She lives with an open and wild heart. Her favorite place to be is anywhere outside, preferably barefoot and singing, and ideally with lots of water nearby. She believes that creativity is a core characteristic of being human and she can often be found writing poetry or musings about life, playing guitar, rearranging her room, or cooking up a delicious meal. Sourcing the highest-quality food from hands who are doing their part to give back to the earth has been a priority for her, so Sophia is overjoyed to play a part in the mission and vision of health and nourishment for all.
Read more